Con'tn.

So I called Rome. He's the most prayerful member of the blogkadahan aside from Dr. Emer. Honestly, I have not been in contact with them since I isolated myself from any group of any kind.

My first reaction when I received this card was, "does he think that he should send a Christmas card months before December because of my condition?"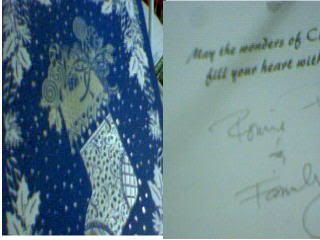 But when I opened the card, there is the small novena of the Mother of Perpetual Help. When I opened the first page, this is what I read:




Nobody knew about the good "news" yet. Besides my primary doctor still has to get second opinions from other specialists. And am not sure either. Men of little faith. They receive miracles and yet they hardly can believe. That's who I am. Shame on me.

But he believed when I told him the good news. The circumstance of finding the novena and the ease by which he was able to send it on the day, (it took only a day from LA to reach my place when the regular mail takes about three days, the most) I receive the good news affirmed his faith. I told him that I would not write about it until all the examinations from the second group of specialists are done.

He said that he was overseeing the renovation of his kitchen when he saw something on a dusty pile of wood or something. It was the novena. He didn't know where it came from. It had no dust in it as of someone hast just put it there for him to see. His novena got lost and besides, what he saw was new. No mark that it has been used. So he sent it to me late Saturday afternoon. The mail came Tuesday morning. I got it in the afternoon when I arrived from the doctor's office. It was late by few hours for the deadline that I made.

Little did he know that when I touched the novena, I cried. It was a feeling that I could not explain. But a voice said, For years, you have come to me for your problems, why did you forget?

Then came several more signs. My friend in Concord, CA. sent his copy (the blue one on the right) of the novena which he never removed from his wallet ever since he left the Philippines. No he didn't know why I need the novena.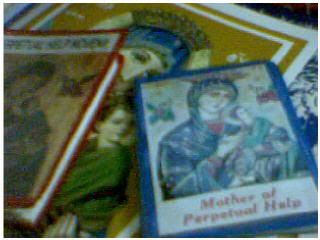 Then Resty sent me a link of Father Suarez' healing in youtube. And this was what I viewed.
See his vest.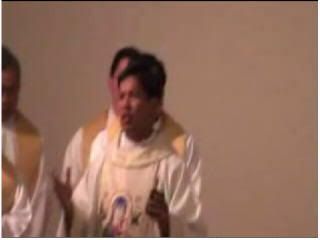 A friend from Los Angeles sent this mass card. Another picture of Mother of Perpetual Help.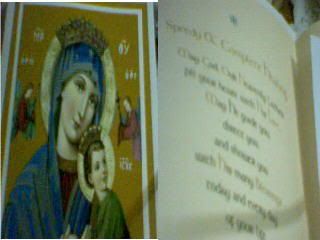 Then I met the gastroenterologist. I need to have colonoscopy and a surgery. Why, I asked?
Because she saw something in my colon per her evaluation of the CATscan.
She said she has to see it; remove if she has to or leave it as it is. The surgery was scheduled immediately including batteries of blood tests, again.

My feeling of relief was shortlived.

To be continued...






Tags:
Father Fernando Suarez,healing prayers,miracles