After battery of tests, blood tests that left a cross-stitched pattern in my arm; dog errrm catscan; ultra sound and other high tech machines, big and small which left me temporarily dazed and disoriented, the doctor said that aside from D- diabetes, H- hypertension, he's adding the big C in my list.

He waited for me to react. Siguro maglambitin sa kaniya at umiyak ng NO, NO, NO.
But I remained calm. Sabi naman sainyo matagal kong maintindihan kaagad. Sabi ko sa kaniya ESPLEYN DOC.

So he's recommending another battey of tests. (Siguro baterya na ng truck).

I should be at the stage of denial but thinking about the blessings I have already received and the peace that I am in at this phase of my life,( I got no more emotional baggage...yong iiwan ko marami... i have done my duties and responsibilities even those of other people's) I just thought that if I don't win this battle, my mission in this planet Earth is done.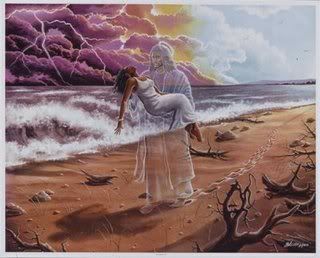 They have always called me The Ca t but I do not know if I have used up my nine lives considering that I have had evaded near death experiences. Time will tell.

But as human, let me just blurt out.

WHY GOD ?

But then I remember polo's email early this morning regarding this blogger who died of cancer last Sunday, Aug 19, 2007. He was going to be 19 years old.

The article said:



He had blogged a lifetime of thoughts and dreams, words that somehow pierced through cyberspace and moved tens of thousands of readers to respond.

Tags:
Father Fernando Suarez
,
healing prayers,
miracles